Would YOU like one?
Contact me at

603-242-5186

or come see me at one of the craft fairs!
I repair cane chairs with the Bonnie Macrame cord.
I will take orders for custom chairs. Chairs range from $50 to $170.
These make great gifts for weddings, showers, graduations, house warming, Father's Day, Mother's Day!
A little about me…..
About 5 years ago I met VP Tom Murray of Pepperell Braiding Company in Pepperell, Ma. He was in the Air Force for 4 yrs. during the Viet Nam War but did not go. I went to see him about a donation of paracord for the Viet Nam bracelets I made and still do now. I give these bracelets to Vets who were there and family of Vets. He gave me some cord and we became close friends through the years.
Three years ago I went to see him and he had a Macrame chair in his office that someone from the Bradford warehouse in PA made for him. I told him that I thought this was great! Tom then goes back and brings out a two folding chairs, a book, and hooks. I was quite surprised.
I went home and watched a video over and over that shows how to macramé a folding chair. So that is how I started macraming chairs.
About a year ago through the Pepperell Braiding co. I was introduced to Barry who lives in NC and Andy who lives in Arkansas. They have been macraming chairs for 12 to 15 years and weave the cord to make pictures. Each has his own style and after meeting them in person in NC, I learned even more.  I have a picture of us together and I call it "The Chair Men".  I was told by Pepperell that we three are the only ones in the USA that buy the chair frames and sell the finished product.
I've been working with Macrame cord for years off and on. I have made plant hangers, hammocks, hanging tables, bags of different designs, lamp shades and room dividers.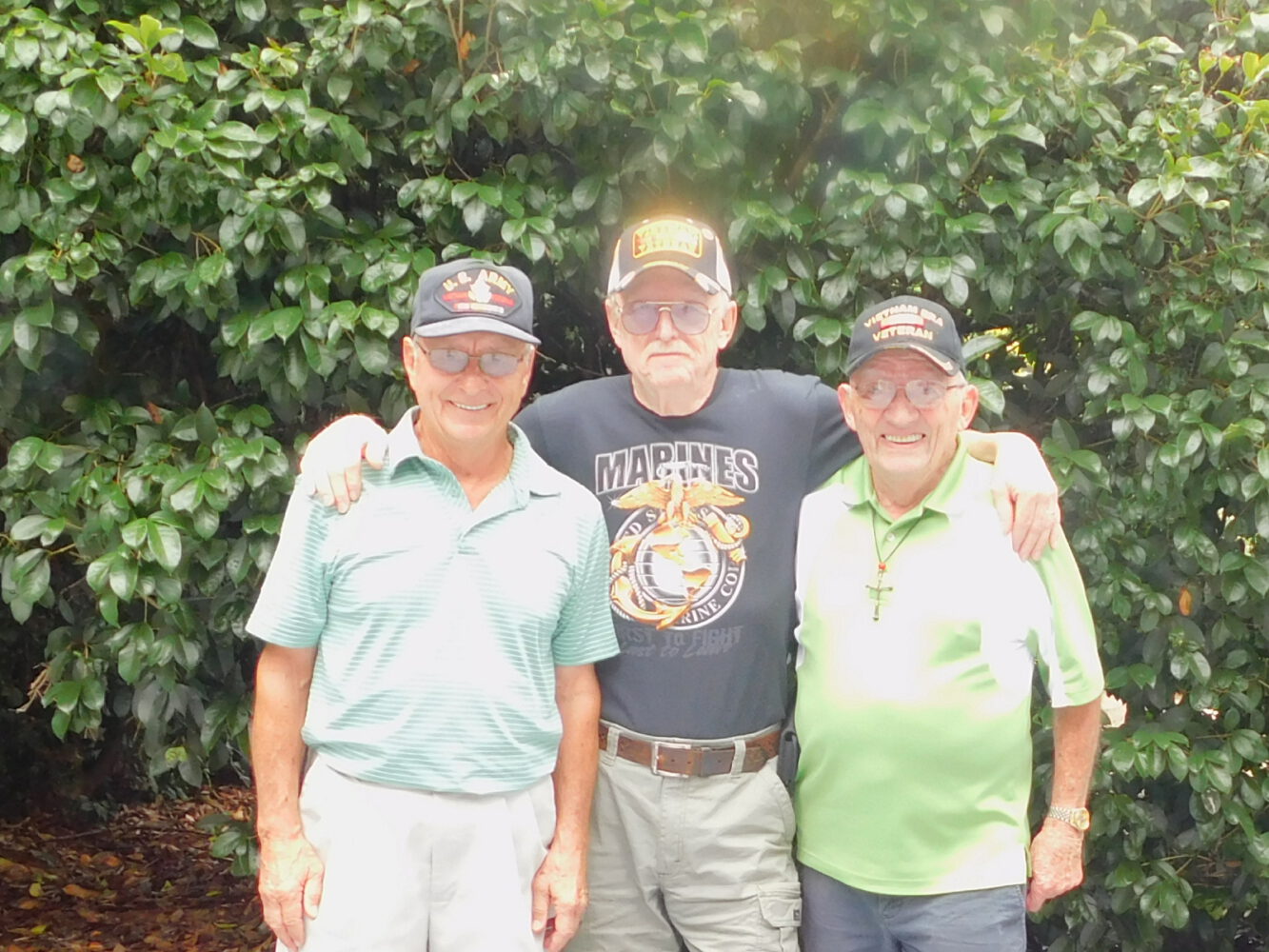 Samples of my Work
Click on any image to view gallery.
 2023 You can find me at…..
May 27-28: 10am – 5pm, North Conway
July 1-2: 10am – 5pm, Gunstock​ Mtn Resort
July 7-9 Fri/Sat: 10am – 5pm,
Sun: 10am – 4pm, Wolfboro
Aug 11-13 Fri/Sat: 10am – 5pm,
Sun: 10am – 4pm, Wolfboro
Aug 19-20: 10am – 5pm, North Conway
Sept 2 – 3: 10am – 5pm, Gunstock Mtn Resort
Sept 30 – Oct1  Sat: 10am-5pm,  Sun:10am – 4pm, No Conway
Oct 14-15 Sat: 10am-5pm,  Sun:10am – 4pm, No Conway